---
from
---
Note: Current p/p indicative rate. Final price may change due to currency fluctuations.
Ship
Cycle Trail Tours Accomodation
City
Queenstown to Christchurch
---
---
Overview
Ride through an array of spectacular southern landscapes on our fully guided and supported trip taking in both the Queenstown Trails and Otago Central Rail Trail. The adventure begins with a warm up on Queenstown's spectacular Arrow River Bridges Ride taking in the famous Kawarau 'Bungy' Bridge and vine-lined Gibbston Valley. Then you're off on New Zealand's first and most famous Great Ride. Following the old Otago Central railway line from Clyde to Middlemarch, this iconic, multi-day ride takes in grand landscapes, charming towns, country hospitality and rich history. Our expert guides will show you the best trailside highlights such as heritage sites, architectural gems, and vineyards. You'll also enjoy delicious local food and drink, and friendly welcomes in accommodation full of character. Grading - Introductory 1 The Queenstown Otago Rail Trail is graded introductory. There is a mix of wide and narrow trails with a few undulating hills. You will need a reasonable level of fitness and we suggest 2 hours of cycling per week for the three months leading up to your trip. We recommend training on compacted gravel trails, and completing a multi-day ride prior to your trip to get used to being in the saddle for long periods of time. The more training you have done on hills and on compacted gravel, the more enjoyable your trip will be. About Your Leader Our guides are one of our biggest assets and we pride ourselves on their level of quality and high standards. Once the trip reaches 8 people, we provide you with two of our expert guides to maximise your enjoyment and overall experience. You'll know you're in safe hands as all of our guides are certified in first aid and CPR and many of them are trained bike mechanics. They come from all walks of life but our guides have a common desire to give you the best possible experience, fun and lots of fond memories to take home with you.
Departures
Note: Current p/p indicative rate. Final price may change due to currency fluctuations.
Cruise Itinerary
We'll meet in downtown Queenstown early morning to introduce ourselves, get our bikes sorted, and talk through the adventure to come. Then we're off to Arrowtown to warm up on the Arrow River Bridges Ride – arguably the best of the Queenstown Trails. As we head into the vine-lined Gibbston Valley, we'll pass historic Kawarau Bridge, home to the world's original bungy jump. A drive through the picturesque Kawarau Gorge takes us to Cromwell where we stop for lunch. If the group feels up to more cycling, we'll ride a section of the new Lake Dunstan Trail from Cromwell to Cornish point, offering stunning views of the Bannockburn vineyards and Kawarau River. We then take another scenic drive to Clyde where there's time to explore the village before our first group dinner! Cycling distance: up to 30km Meals: D
---
Leaving Clyde via the historic railway line, we'll track across rural plains encircled by dramatic mountain ranges. Beyond the tiny settlement of Chatto Creek, the trail climbs gently before levelling off to reach our lunch stop, Omakau. We'll then hop on the bus for the short detour to must-see Ophir township and the Raggedy Range lookout for a bird's eye view of region. Back on the bikes, it's another 9km of easy riding to reach Lauder. Late afternoon we'll drive to St Bathans for a walk around the surreal Blue Lake formed during the 1800s gold days. Enjoy a game of pool or banter at the Lauder pub before we tuck into a well-earned dinner. Cycling distance: 44km/27miles Meals: B,D
---
Today's ride features the trip's first tunnels and bridges as we trace the pretty Poolburn Gorge and head into the Idaburn Valley. We'll stop at Hayes Engineering Works, a delightfully rustic heritage site, and Oturehua's old-fashioned grocery store. After lunch, it's a gentle climb to the rail trail's highpoint, then a downhill roll to Ranfurly with its striking art deco architecture. Late afternoon, we'll take the short drive to Naseby, a cute forestry town famous for its indoor curling rink. Here's your chance to try 'bowls on ice' – it's very addictive! Naseby is also terrific for a stroll or a sup at the old pub, both nice ways to wind down before we return to Ranfurly for dinner. Cycling distance 47km/29 miles Meals: B,D
---
Today combines the trip's biggest daily distance with some of its most fun riding. The trail tracks towards Waipiata, then follows the edge of an old lake before entering the Taieri Gorge with yet more bridges and tunnels. It's a flowing downhill run to the historic Hotel Hyde, a picturesque spot for a breather. From here, the final 27km takes in the poignant 1943 Hyde rail disaster memorial, then wends across rolling plains towards the trail's end at Middlemarch. After a well-earned café lunch, we'll board the support vehicle for the drive to Dunedin where we'll celebrate our trip with a final group dinner. Cycling distance: 59km/37 miles Meals: B,L,D
---
After breakfast, it's a fond farewell to fellow riders leaving us in Dunedin. For the rest of us, it's off to Baldwin Street, the world's steepest street. After a short but sharp walk up and down again, we'll continue driving north to admire the Moeraki Boulders. Further north, we'll get back in the saddle for a final ride along the coast, through rural countryside to reach Oamaru. There, wander around the portside park and historic Victorian Precinct to enjoy boutique shopping, dining, and photo ops galore. After lunch we continue driving northwards across the Canterbury Plains, and on to Christchurch for a central city drop-off around 6pm. Cycling distance: 24km/15 miles Meals: B
---
Itineraries are subject to change.
---
Cycle Trail Tours Accomodation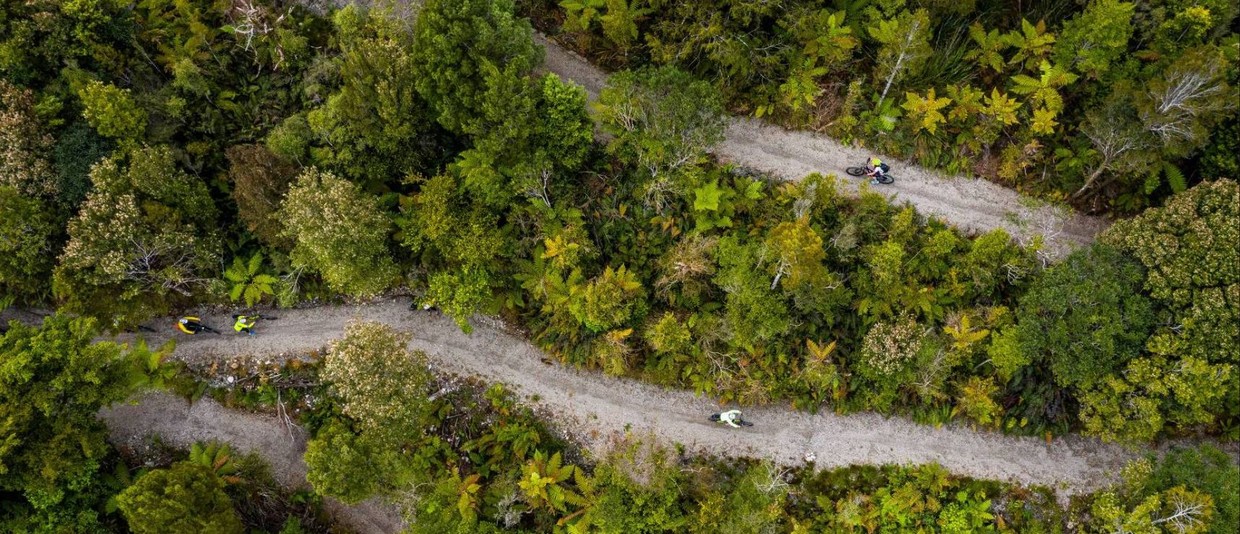 Heritage Accomodation Similar to a B&B, these family-owned heritage accommodations are rich in local character, clean, comfortable and run by hosts that help add to your experience. Most rooms are en suited, however, due to the heritage nature of these buildings, on occasion there may be shared bathrooms. Hotels Hotels range from 3 to 4 stars and provide a quality, comfortable and relaxed nights stay. Motels Often family run, motels range from 3 to 4 stars and provide access to local living thanks to your hosts. The hospitality is generous and their local knowledge is invaluable. Where possible, we choose locations that add to your experience. Lodge Accomodation Don't be fooled by the word lodge. Enjoy the class, charm and character of these locally run accommodations and dine in-house at the pub or restaurant attached.
Highlights
• Explore the stunning Queenstown & Arrow River cycle trails • Enjoy easy riding in epic landscapes with big skies • Go deep into history through tunnels, over bridges, along railways & riverside paths • Try your hand at curling in Naseby • Admire architectural gems in Clyde, Ophir, Ranfurly, Dunedin, Oamaru & beyond • Savour delicious local wine & food, and stay in great accommodation • Explore Oamaru's atmospheric Victorian precinct and the Pacific Coast
Map